So as a Warrior I can't tame any of the kick ass rare mobs running around on WoW so I decided that I was going to clear out all the rare and elite mobs that I can in a area before moving on to the next area. So from the Barrens this list starts. I might go back to the area around Thunder Bluff and re-kill the rare mobs like Ghost Howl and The Rake later but for now this is my hit list: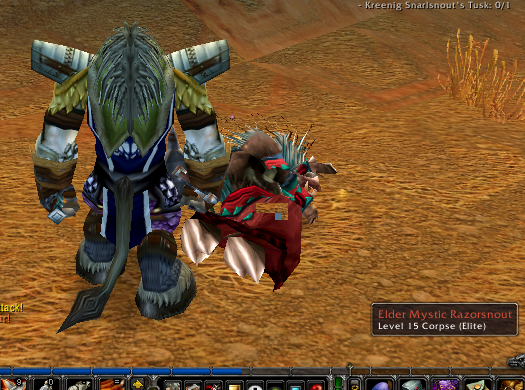 And no I don't swoop in there and take the kill from a hunter. If a hunter is camping a mob then I hang back and let them at it first... no matter how fucking mad it makes me as I wait with respawn times of up wards of 24 hours.

Now to try to get Humar after the servers come back on.... grrrrr!